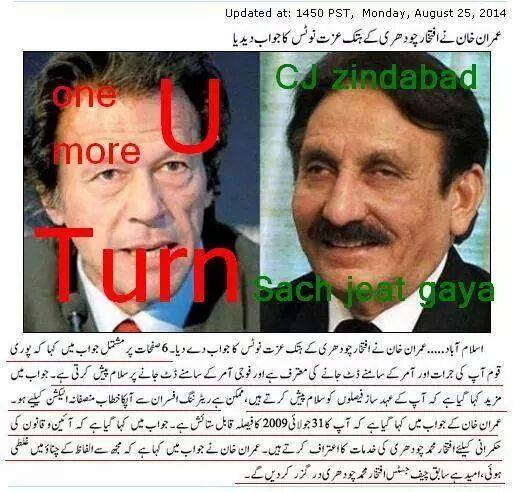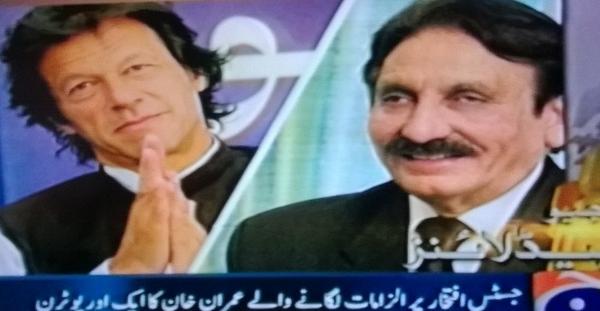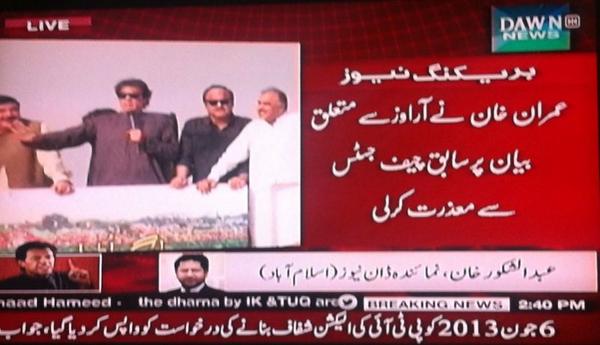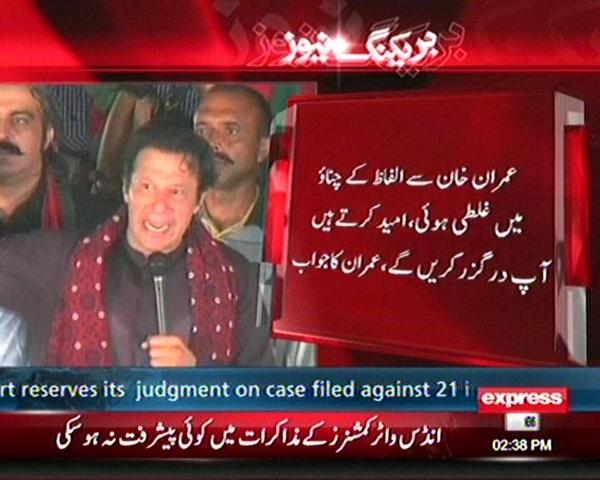 ISLAMABAD: Chairman Pakistan Tehreek-e-Insaf (PTI), Imran Khan, on Monday filed in a court his response to former Chief Justice Iftikhar Muhammad Chaudhry's defamation notice, SAMAA reported.
In his response, Khan said the entire nation respects Justice (retd) Chaudhry for standing up to a dictator and appreciates his services.
Khan said his selection of words was 'wrong' and 'inappropriate' against the former CJP and spoke out of control under sentiments of 'disappointment' and 'protest' over vote rigging.
"It was unintentional. I hope you will forgive it," he appealed.
The notice was issued to Khan last month for his 'inflammatory' statements against the former chief justice who stated that the PTI chief defamed him after his retirement and allegedly involved him in political affairs. - SAMAA (http://www.samaa.tv/pakistan/25-Aug-2014/khan-sorry-over-ex-cjp-defamation)