ISLAMABAD: After inspection of 234 polling stations of NA-122 Lahore, the election tribunal did not find a single counterfeit vote without voter thumb impressions or an ID card, according to sources privy to the development.
Further, no fake ballot papers were found either.
After inspection of 234 polling stations of NA-122, Speaker of the National Assembly Sardar Ayaz Sadiq's votes increased by 89 and now leads with 9,701 votes against PTI chairman Imran Khan (67,971).
The election tribunal, headed by Justice Kazim Ali Khan,
formed a commission
in the first week of December to open the ballot bags based on the rigging allegations made by Imran.
According to sources, the commission, which was tasked to complete the process within two weeks, could not find any evidence of rigging in the ballot bags of NA-122.
Imran, in his last hearing,
requested
the tribunal judge to open the ballot bags, stating that evidence of rigging would be found in the bags.
In the May 2013 elections, Sadiq defeated Imran. However, Imran alleged that his defeat was a result of rigging. His movement against the rigging allegations was focused on the audit of four NA seats, including NA-122. The tribunal will soon give a final verdict on the basis of the findings of the commission.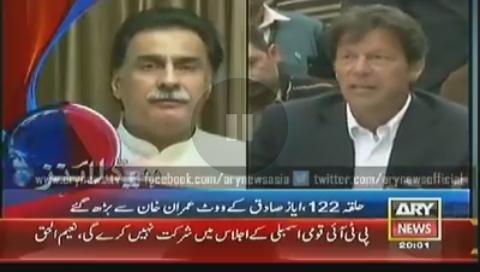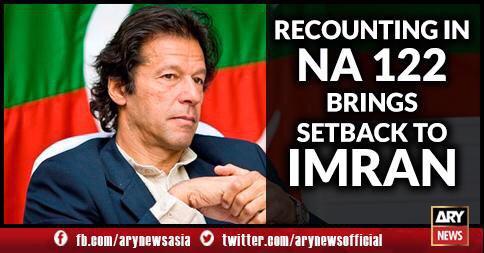 Just in: Vote audit in NA-122 completes, Ayaz Sadiq increases lead watch updates now on JAAG TV pic.twitter.com/r8bVZdSn8z
— JAAG TV (@JaagAlerts) January 3, 2015